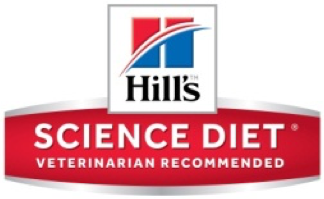 This post is sponsored by Hill's Science Diet and the BlogPaws Pet Influencer Network. I'm being compensated for helping spread the word about the Healthier Pets. Happier Lives. campaign, but I only share information that's relevant to my readers. Hill's Pet Nutrition, Inc. is not responsible for the content of this article.
I have always been a firm believer in regular checkups and preventive care for all my fur babies. By catching medical problems early, it's far more likely that problems can be treated. Healthy pets should have an annual check-up—with senior screenings starting at age 7—while those experiencing health issues may need to be seen more frequently, as your vet advises.
For the most part, my little angels have good health when they're young, but start to decline with age. Charlie has experienced a lot of joint-related pain and dental issues. These problems definitely would affect his quality of life if they went untreated, so I'm very careful to take him in as needed if I notice him not eating as often, whimpering, or being lethargic. Visiting the vet is not his favorite activity, I must admit, so I try to bring a treat along. The only thing he fusses over more than a vet visit is a shower!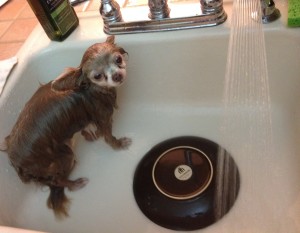 Along with medical care, good nutrition is paramount. Avoiding low quality pet foods that are filled with artificial colors, flavors, and preservatives is very important. That's why I love Hill's® Science Diet®. They offer a full line of high quality food for both dogs and cats that addresses common health needs:
Science Diet Youthful Vitality: Fight the effects of aging in senior dogs or cats. (This is Charlie's favorite food!)
Science Diet Grain Free: Suitable for dogs with grain sensitivities.
Science Diet Perfect Weight: Over 70% of pets lost weight within 10 weeks of use.
Science Diet Oral Care: Reduces plaque and tartar buildup for dogs and cats.
Science Diet Sensitive Stomach & Skin: Gentle digestion. Healthy skin and glossy coat for dogs and cats.
Science Diet Healthy Mobility: Nutrition to improve dog's mobility in 30 days.
Science Diet Hairball Control: Natural fiber comfortably reduces hairballs.
Science Diet Urinary and Hairball Control: Supports whole urinary system health.
Science Diet Multiple Benefit: Keeps cats healthy with just one solution for hairballs, skin, and coat.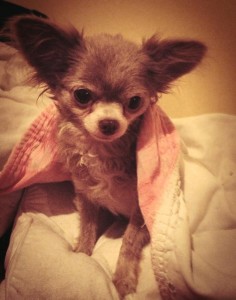 Hills Science Diet is sponsoring a sweepstakes to focus on the Healthier Pets, Happier Lives™ campaign. This is a national sweepstakes where pet parents can earn $100.00 toward their next vet checkup. The sweepstakes runs for 100 days and their will be a new winner each day (Yes, 100 winners!).
In addition to the sweepstakes, Hills is also offering a $10.00 rebate on select bags of Hills Science Diet which is recommended by vets everywhere. Enter the sweepstakes and download the rebate here.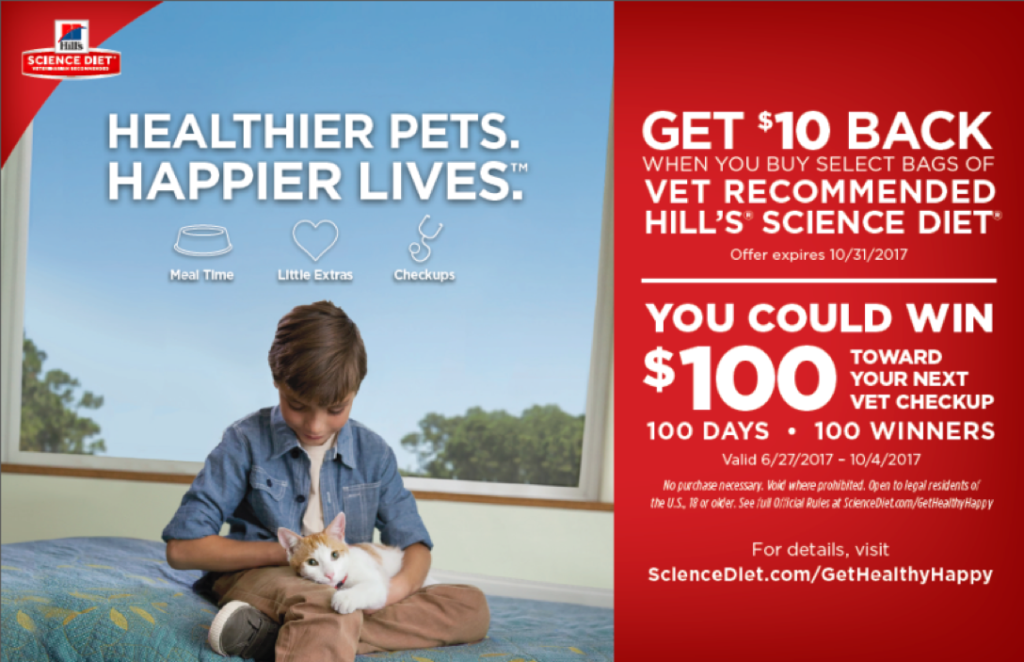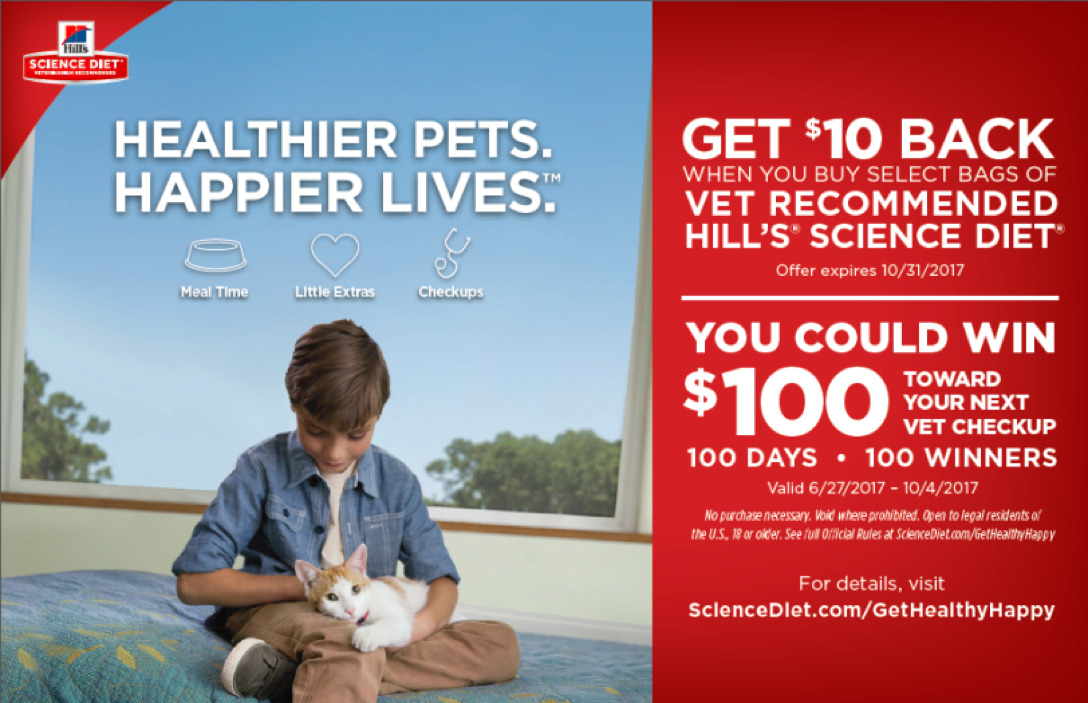 Learn more about Hill's Science Diet by visiting their website and follow them on Twitter, Facebook, and Instagram.
This is a sponsored conversation written by me on behalf of Hill's. The opinions and text are all mine.