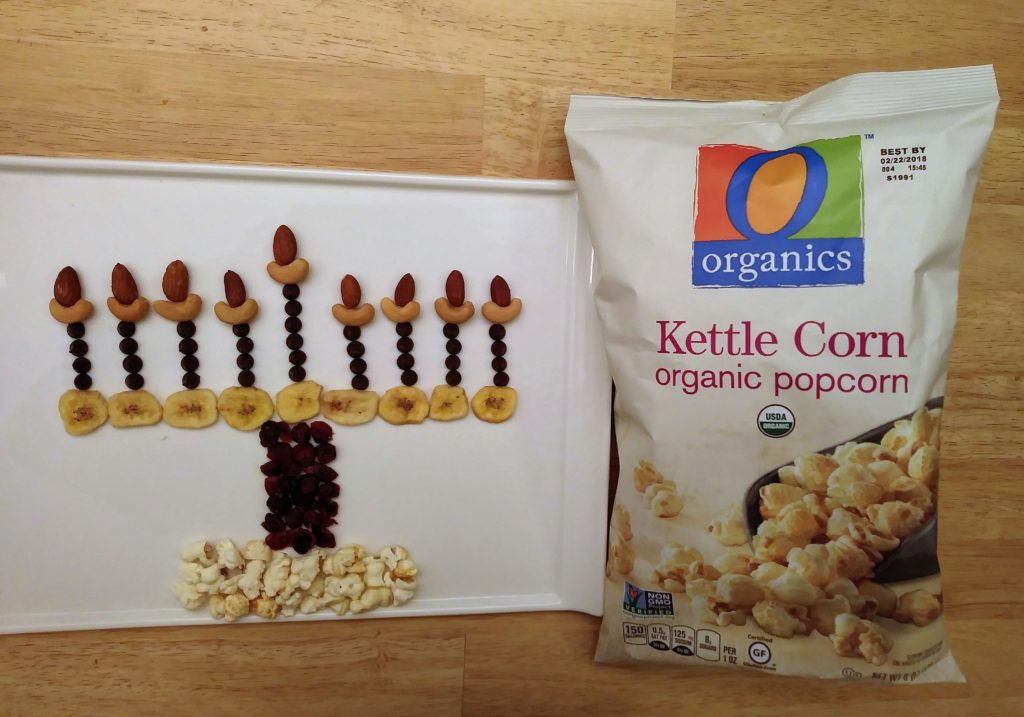 This is a sponsored post on behalf of Shaw's Supermarkets. All opinions are my own.
In late October, I had the opportunity to participate in the Shaw's #SeasonsEatings event, a wonderful holiday themed food occasion for bloggers. Held at their corporate headquarters, I learned about the unique and exclusive brands that Albertsons family of stores offers – O Organics®, Open Nature®, Signature SELECT®™, Signature Farms®, Lucerne®, and debi lilly designs™®.
Here in New England, Shaw's is the local Albertsons Companies family store and is where I can exclusively find all these products. After shopping there weekly for over 20 years, I thought I knew everything about "my" favorite store.

Getting to see and sample many different foods that I hadn't tried previously was a real eye opener. I also learned new tips and tricks to make an unforgettable holiday meal.
Some of the highlights of the event included: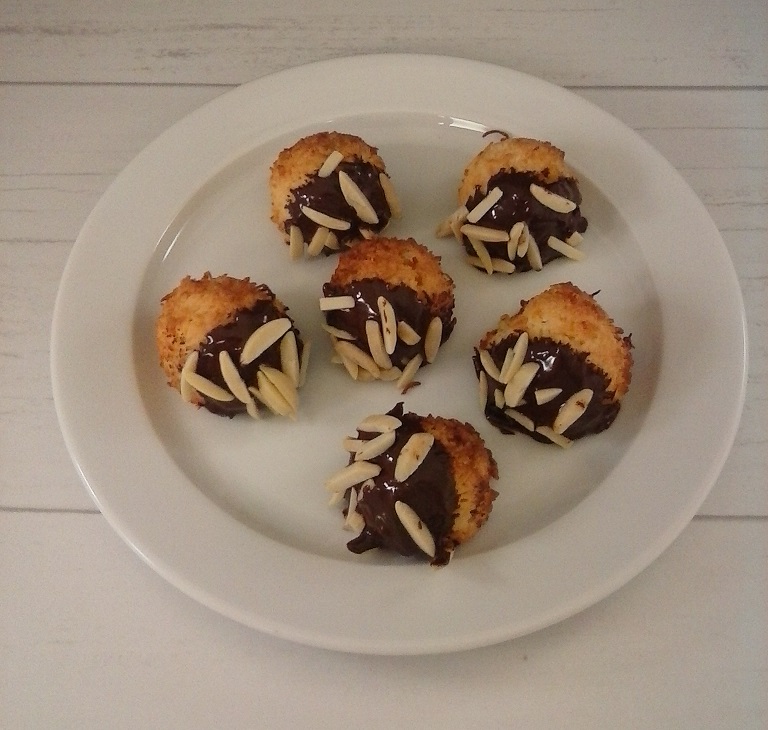 Creating macaroon cookies. Coconut and orange zest combined with chocolate and slivered almonds is a great combination. O Organics has so many items for baking.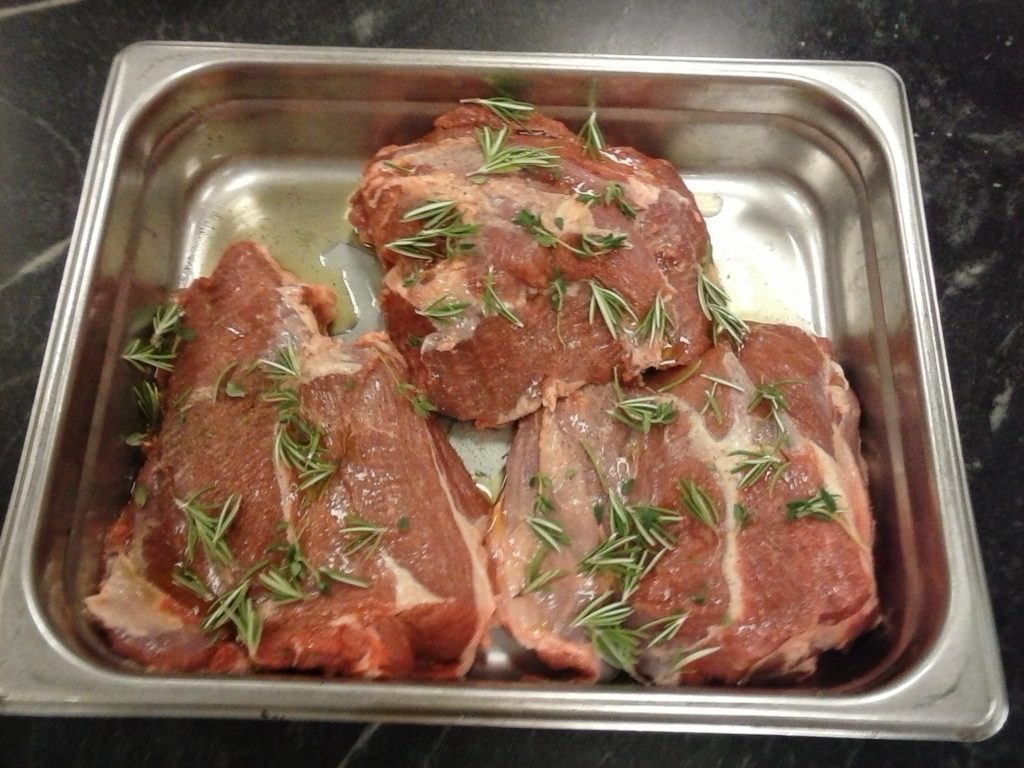 Learning how to cut up a whole leg of lamb into 3 smaller sized roasts. Seasoned with salt, pepper, olive oil and fresh rosemary, this is a true delight. I was excited to learn that the Open Nature line has premium cuts of natural meats, including grass-fed and free range options, that are vegetarian fed and free of antibiotics or added hormones.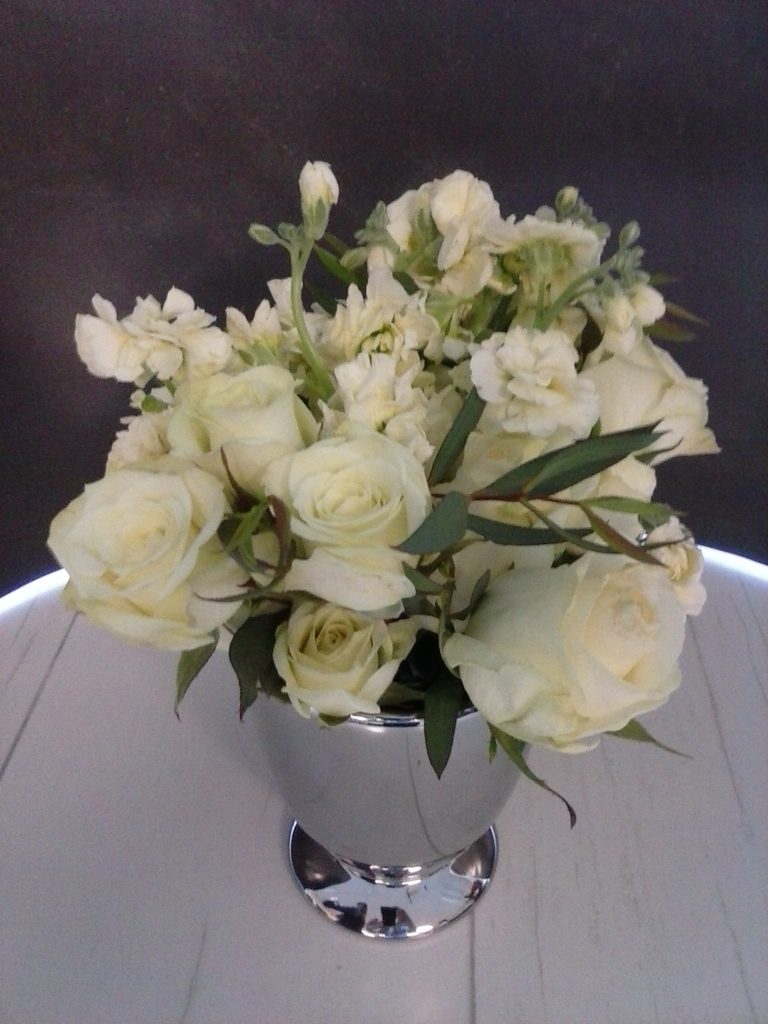 Getting to meet entertaining expert Debi Lilly. I asked for Hanukkah ideas and she was gracious enough to help me make a beautiful white bouquet. The silver vase is from the debi lilly design collection and the smaller size is just right for a centerpiece.
At the end of the day, everyone enjoyed an enormous feast with the various dishes each blogger had made earlier. I tried to sample as many different things as I could – everything was delicious!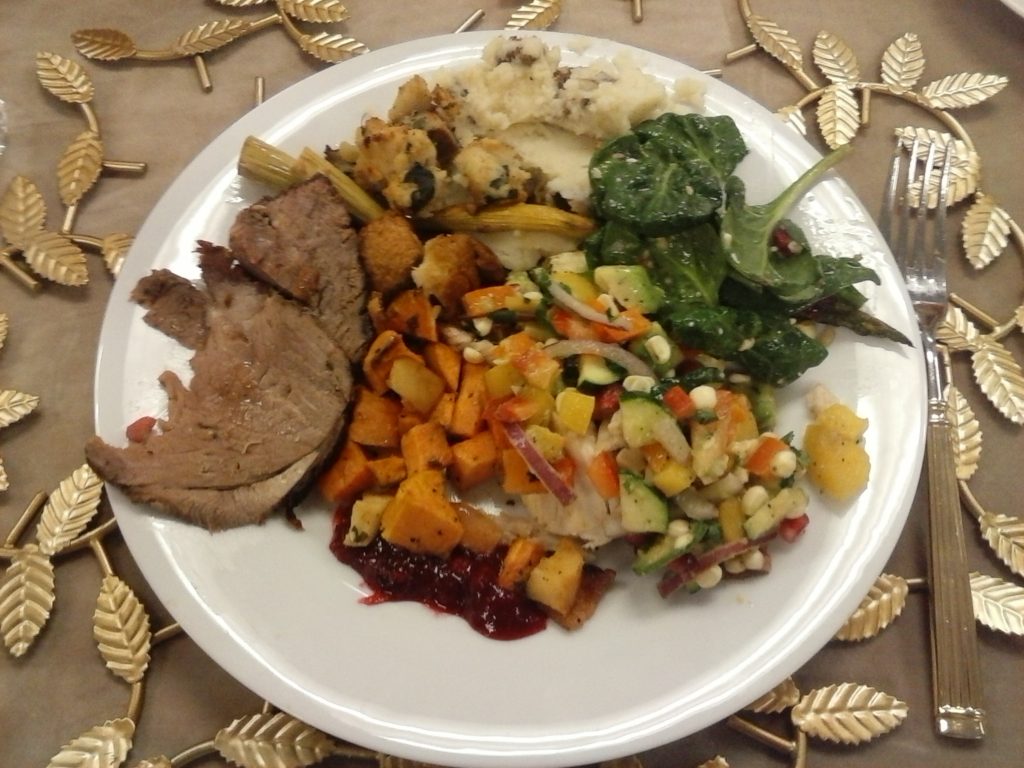 After I returned home from such an inspiring event, I was eager to plan my Hanukkah menu, incorporating some of my favorite O Organics items into a special dish. Since food art is something I love, an edible menorah seemed ideal.
An edible menorah works well for Hanukkah because it's distinctive, can be prepared ahead of time, and offers a variety of different nibbles on a single tray. (Who doesn't love nuts, chocolate, and fruit, after all?)
To create this recipe, I used 4 products: O Organics Kettle Corn, O Organics Semisweet Chocolate Chips, O Organics Trail Mix, and O Organics Banana Chips.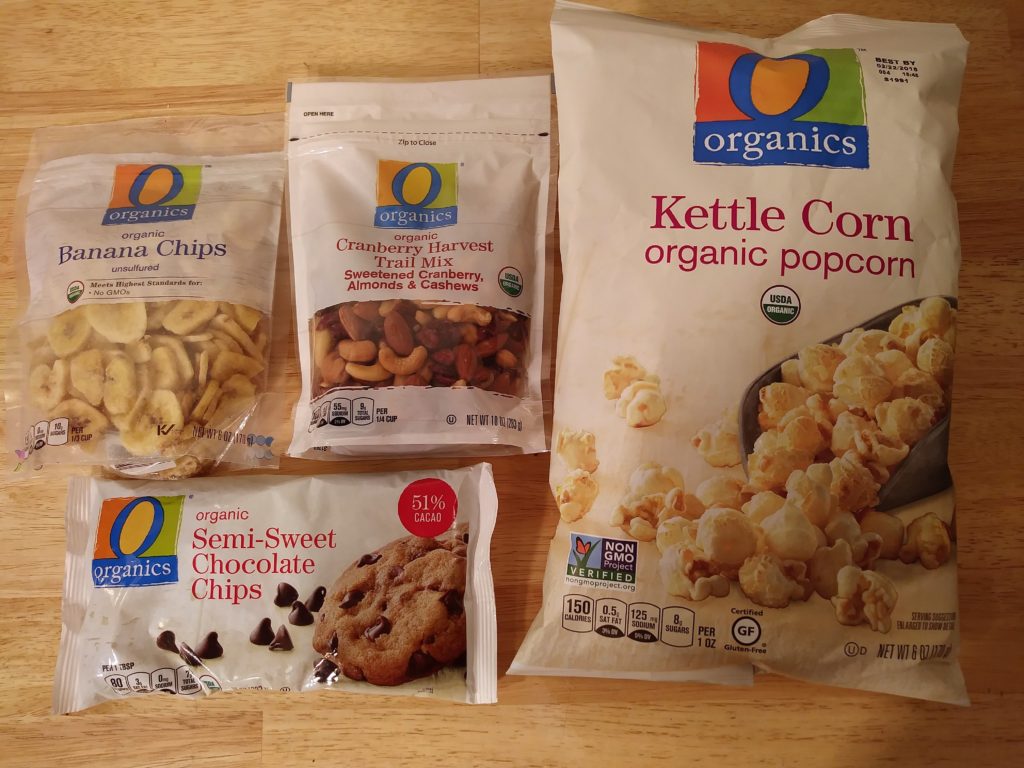 Because it's more art than science, exact proportions aren't required. The order of design is what's most important. To make an edible menorah, you will:
Start at the bottom of the tray and form a base of kettle corn.
The second step will be a horizontal row of banana chips. Leave space in between for the stem.
Using dried cranberries, connect the kettle corn and banana chips with a vertical row.
Stack chocolate chips above the banana chips.
Place cashews right-side up and then add an almond in the center, which is the flame.
See how pretty it looks when finished.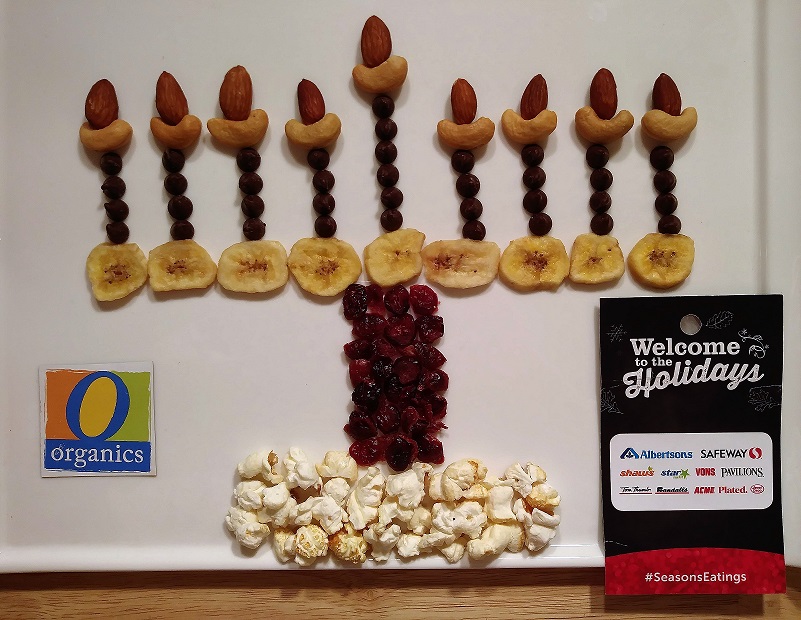 Not only do O Organics items taste great, I have such peace of mind knowing that they are natural. By using the MyMixx app I can often get extra savings with the digital coupons, too, making it affordable for all. From appetizers to entrees, décor to dessert and everything imaginable in-between, Shaw's is my one-stop-shop for Hanukkah this holiday season.
No Shaw's in your area? You can also find their product lines at all of the Albertsons Companies family of stores, including Albertsons, Safeway, ACME Markets, Jewel-Osco, Vons, Pavilions, Randalls, Tom Thumb, Star Market, United Express, United and Carrs/Safeway.