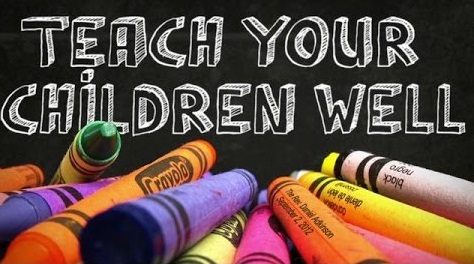 No matter how old your child is, your involvement in their education at home and in the classroom means a lot. It inspires them to make school a priority and enhances their learning experiences. Finding ways to fit volunteering into your schedule, however, can be challenging, especially if you work during the day.
Even during the busiest times, there are ways to show support for your child, their peers, teachers, and administration. Here are 6 easy ways to get involved:
Join the PTO or PTA
Most schools encourage parents to participate in a Parent/Teacher group. PTO's are designed to help with common issues, plan events, and fundraise. To accommodate working moms, many PTO's now schedule meetings in the evening or on the weekends.
Volunteer to Read
Instilling a love for books in kids is so important! Why not go during your lunch break and read to the class? Or talk with your employer to see if they'd allow you to leave once a month for a whole afternoon. (Some companies have partner programs with local schools. If yours doesn't, mention the idea to them. They might welcome it.)
Help With School Events
Schools are always hosting fundraisers to earn money for resources and to bring everyone together. You can make your child proud by pitching in. Maybe you could buy wholesale backpacks for a back-to-school giveaway, create cupcakes for an upcoming bake sale, or man a table at a school flea market. Whether your participation is through the donation of your time, money, or talents, it will be cherished.
Trip Chaperone
Class trips happen frequently for students, offering exposure to the world around them. If you can't volunteer regularly at your child's school, maybe you could occasionally chaperone. This helps teachers keep an eye on all the students and is also a great way to spend some quality time together.
Assist Coaches or Club Leaders
If your child's school has an athletic program or other after-school clubs that you're interested in, volunteer to assist. You could help by making sure the kids stay hydrated by handing out drinks, or work the concession stands during home games. If you enjoy drama club, for instance, you might help with making costumes or props for upcoming plays.
Contribute From Home
What about moms that truly can't take off work? If you can't physically be at the school, that doesn't mean you can't contribute to the cause—you just have to be creative. Talk with teachers and administrators to figure out where they need help. Some things can be done after hours like making templates for art and craft projects, copying packets for class, or updating the school calendar.
Being hands-on in your child's education is one of the most important things you can do for them. Every suggestion listed above may not be right for you, but at least one should be. Don't let work schedules interfere; there is always a way, and everyone needs a healthy work-life balance.