Easy, healthy, delicious—that's what I want my diet to be. How do I accomplish it? Speed-scratch cooking. Not familiar with that term? Basically, it means combining fresh ingredients with a prepared kit to make a well-rounded, nutritious meal.
Oh, and did I mention it needs to be quick? As in an hour, maximum, on weeknights. Like most moms, I am busy juggling work, family, and personal goals. Spending huge chunks of time in the kitchen on a daily basis is simple not gonna happen!
In the past, I have made my own meal kits that could be stored in the pantry and freezer. It works fine, but sometimes even that takes too much effort. Revolution Foods has streamlined the process with Dinner Hero.

Available in 4 flavors—Sesame Garlic, Coconut Curry, Smoky Tomato, and Fiesta Taco—the kits promise to make a meal for 4 people in 30 minutes. Each includes whole grains, spices, and sauces. Inside the box flap, there are cookbook style instructions that make mealtime a breeze.
Since I usually have chicken breasts and ground beef in my freezer, these are so convenient. I started by experimenting with the Sesame Garlic.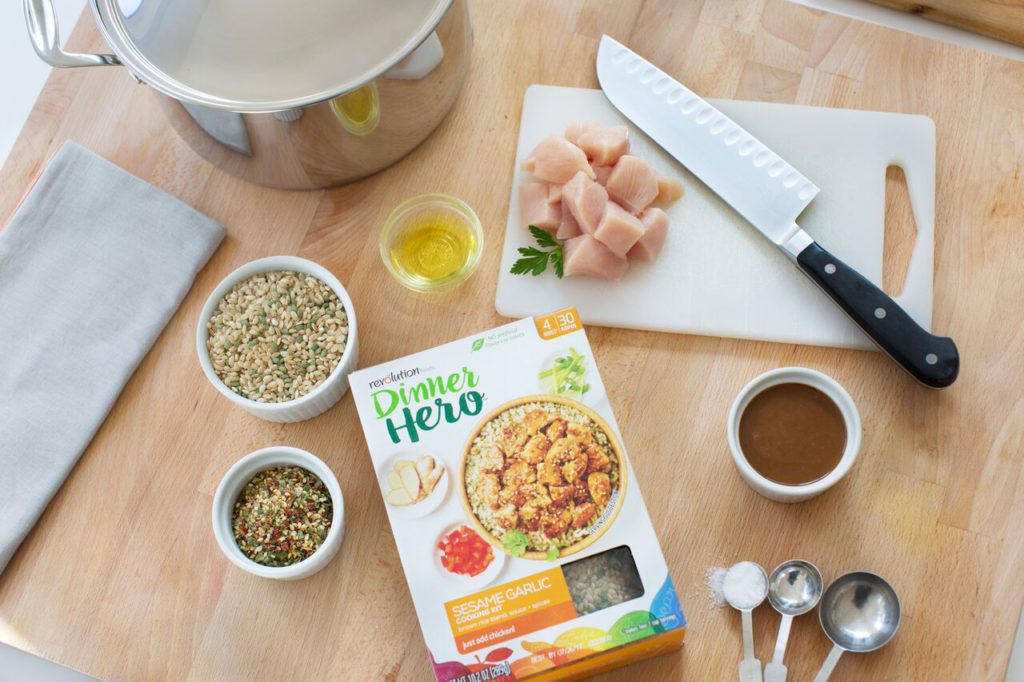 The process couldn't have been easier: Cut up and saute chicken as the brown rice and red quinoa cooked, then mix together in a big bowl with the spices and sauce. I added chopped broccoli for a complete dinner. Very fast and very tasty.
Next up was the Smoky Tomato. This kit has tri-colored pearl couscous and works great with ground beef. The seasonings/sauce are similar to chili. Another very good dish that has a kick but isn't overly spicy. (My kids are extremely sensitive to hot foods and not a peep was heard.) My veggies of choice were frozen corn and string beans.
The remaining two flavors will be incorporated into next week's dinner plan.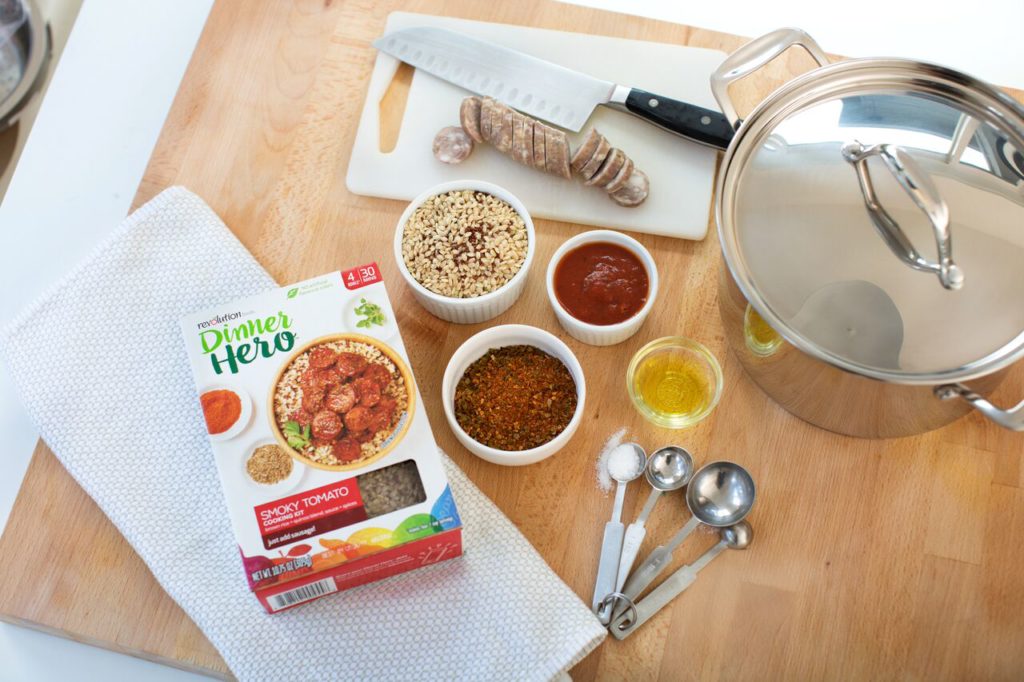 It's so nice to break away from plain pasta or white rice with a different kind of starch. These whole grains are not only better for you, they're also ones most of us don't eat often, making it feel like a fresh dish. Another great way to expand little—and grow up!—palates.
Find Dinner Hero near the boxed mac and cheese at your local Jewel-Osco affiliate. In my area (New England), it's carried by Shaw's and Star Market. There are also morning meal kits, called Breakfast Hero, located in the Frozen Food section—definitely on my list to try next.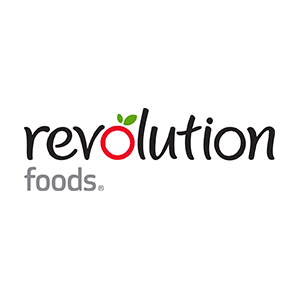 To learn more about Revolution Foods, check out their website or connect with them on Twitter and Facebook.
This post was sponsored by Revolution Foods and iConnect. Opinions are 100% my own.