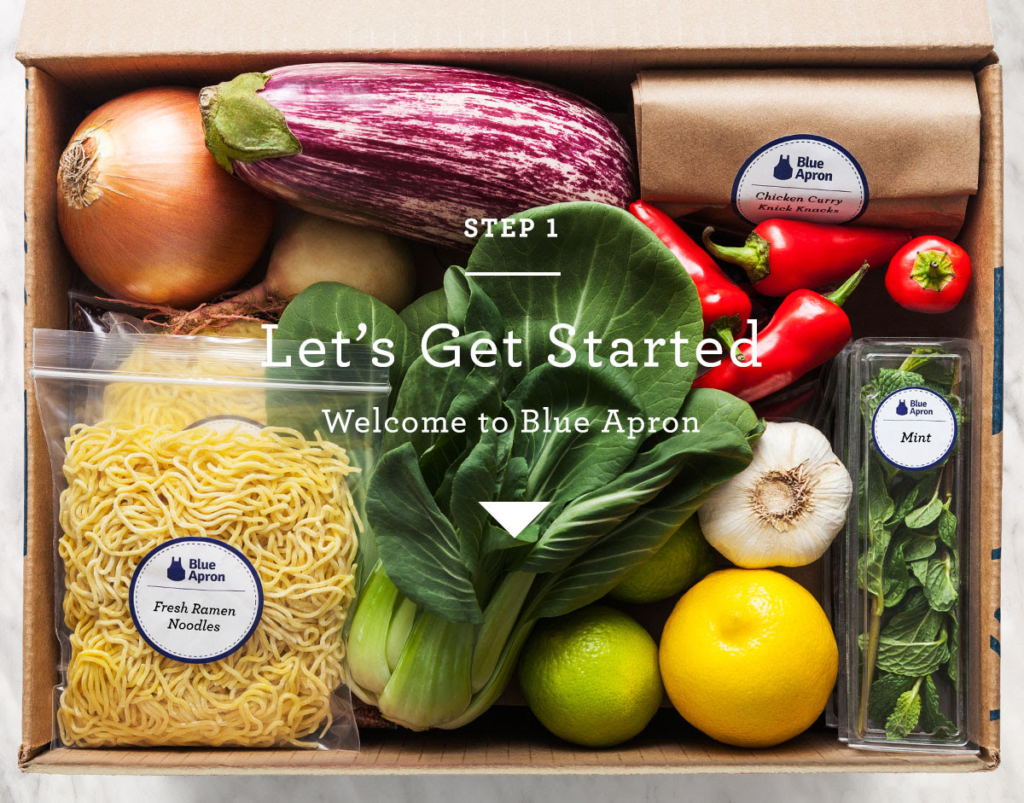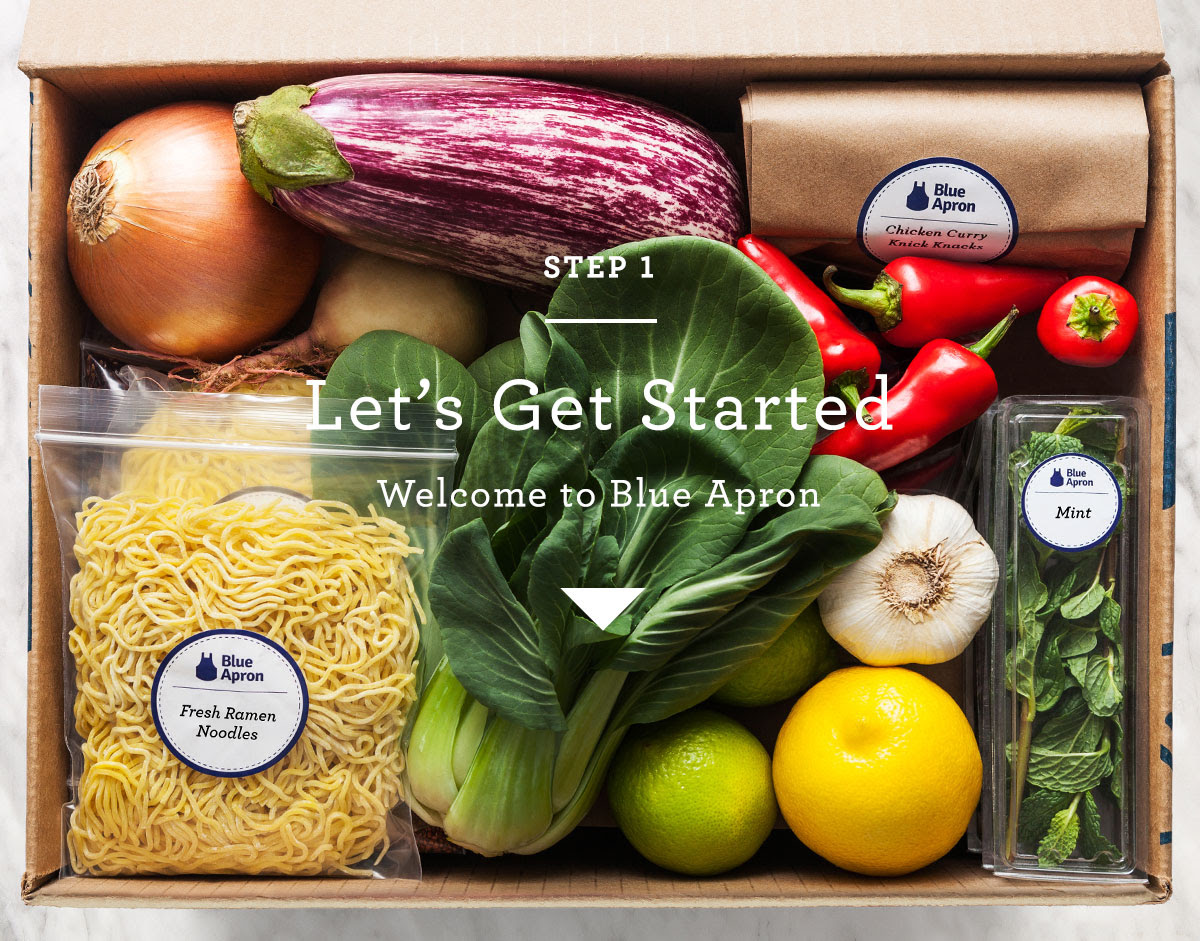 We've all seen the TV commercials and magazine ads showcasing a beautiful box of wholesome foods bundled together with corresponding recipes, delivered right to your door. It's called Blue Apron and I recently had the opportunity to try this innovative meal subscription service.
Each box contains farm-fresh produce, meats, starches, and miscellaneous items (spices, vinegar, etc.) that are called "Knick Knacks." Menus can be customized based on dietary preferences, with options for meat eaters and veggies (obviously, I didn't want any pork chops, so it was wonderful to select only beef, chicken, or fish for my meals).
As I write this, the weekly offerings for 3/13 include Smoky Seared Cod with Roasted Potatoes and Dates, Mushroom and Goat Cheese Quiches, Verjus-Braised Chicken with Spinach and Mashed Potatoes, and many more mouth-watering delights.
Two types of plans are available: The 2-person plan (3 recipes per week for 2 people) and the Family Plan (4 recipes per week for 4 people). We sampled the 2-person. The cost is similar to a takeout meal, roughly $9.99 per serving.
Here's what I loved:
Convenience:
Fed Ex dropped the Blue Apron box off on a freezing cold, windy, rainy evening. Not having to venture outside in such crummy weather when we were already hungry and tired was a blessing!
Impeccable Quality:
I was curious to see how many spoiled items would be included after sitting in transit. I'm happy to report everything single item was individually packaged and perfectly ripe—nothing wilted, rotten, or discolored in any way.
The meat, too, was fresh, not frozen, and well-chilled, as the box comes packed in a layered, insulated system (ice pack, meat, divider, veggies, and "Knick Knacks" on top). There was a lot of packaging after unboxing, but Blue Apron offers a free recycling program for those who are interested.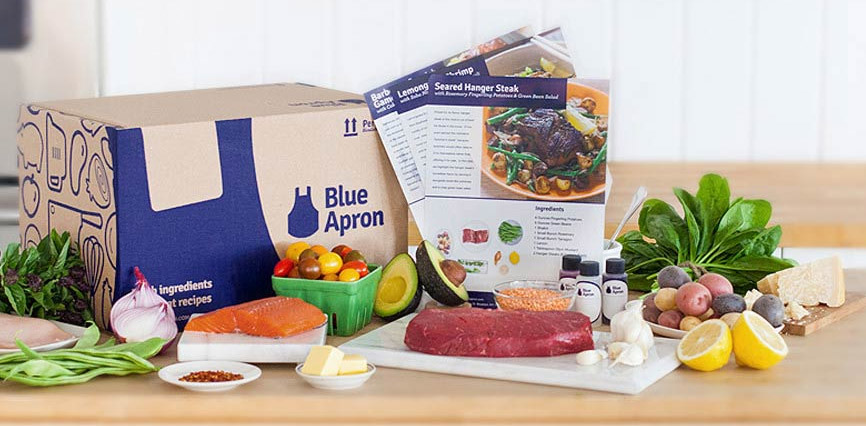 Recipe Cards:
The full size cards offer step-by-step instructions with accompanying pictures that can be prepared in 40 minutes or less. The most basic cooks—even "Can't Boil Water" types—will find them simple to follow. A bonus instruction card, on how to roast garlic, was also included.
Even though I've been cooking for decades, I liked reading the cards, same as I enjoy reading cookbooks. Different recipes/techniques inspire me to try new things I might otherwise overlook.
Recipes change weekly, with no repeats throughout the year, which is a fantastic bonus if you plan to subscribe long-term.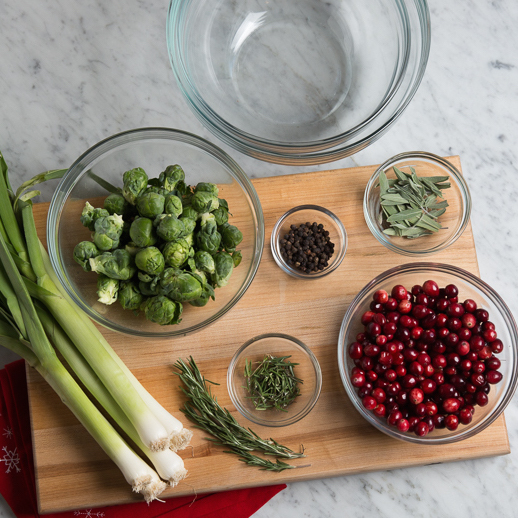 There was only one thing about Blue Apron that I didn't like and that was the portion size. We are a family of big eaters, especially my husband. He remarked that he could've eaten the entire box by himself and still been hungry (no joke, that man is a bottomless pit!). Because selections are meant to be only 500-800 calories each, these meals are better for smaller appetites and/or dieters. Or you could just eat two recipes in one night, like we did.
Overall, I found the food to be yummy, but I wished there was more of it. The whole concept is genius, especially for working moms who are short on shopping/cooking time.
Want to try your own box of delicious, nutritious meals? Take $30 Off Your First Blue Apron Order — no coupon code needed!