What does fashion have to do with your Zodiac sign? According to Elle, it's a new trend for fall.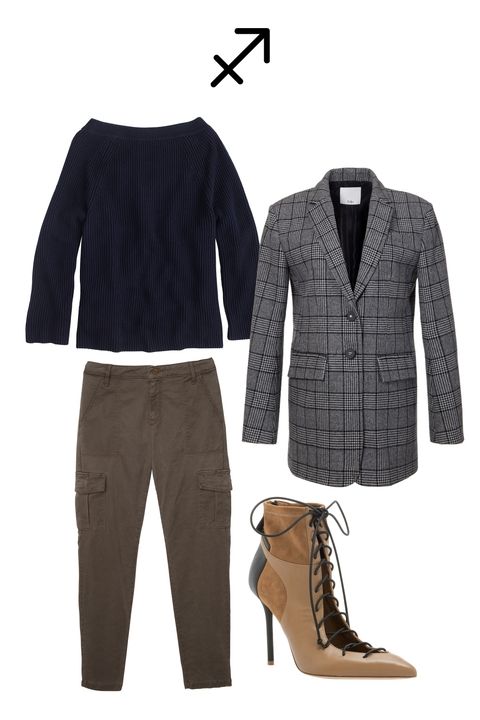 For my sign (Sagittarius), they picked these items, based around a Menswear theme—Tibi Aldrich blazer, Sanctuary Bootcamp cargo pants, J.Crew sweater, and Malone Souliers ankle boots.
My verdict? 3 out of 5 stars. I love sweater and would definitely buy/wear it. The cargo pants are ok, but nothing spectacular. The jacket is horrible and the boots while cute are not practical for daily use.
I'd rather shop for classic, elegant pieces that look good and last for years, rather than pile on tons of trends. Even so, I look forward to Elle and Vogue's September issues to gawk at all the wild stuff and (hopefully) find a few things that would work for my style.