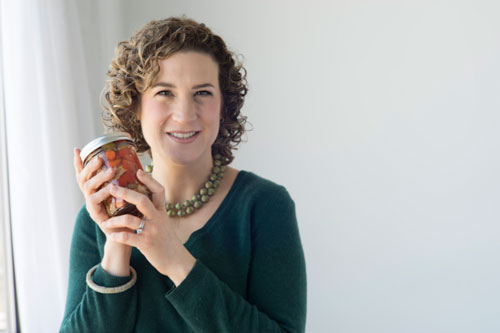 Jams, fruit butters, chutneys, and countless batches of pickled vegetables—all from a Jewish perspective. Tablet has a great article about Emily Paster's new book The Joys of Jewish Preserving.
Offering 75 recipes, the book provides insight on the preservation methods and traditional foods used by Jews around the globe—everything from the standard sauerkraut of Eastern Europe to Syrian pickled cauliflower.
While I've made raspberry jam a few times and had an adventure in canning, my skills are definitely amateur level. Even so, I find it very inspiring!