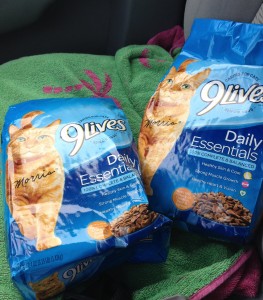 Calling all Florida pet moms and dads! There is a huge cat food sale going on now at Publix (it can also be price matched at Walmart). By combining a BOGO sale price with a coupon, 9 Lives is only $0.34/Lb!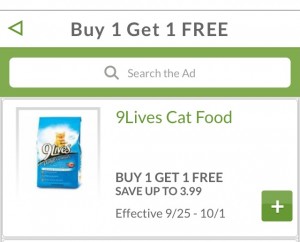 Buy 2 9Lives 3.15lb bags, BOGO. Use 2 $1.00 Manufacturer's coupons. These come out to $2.12 TOTAL or $1.06 bag! 
Thanks to my sister for the heads-up on this deal!