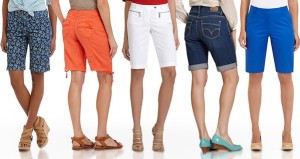 Since shorts are a summer staple for many ladies, I'd like to discuss some stylish and not-so-stylish options. Personally, I'm not crazy about shorts, but if you like to wear them, read on.
Shorts can vary in length from the obscene to knee-high (anything longer than the knee is a cropped pant, not a short). If shorts are well-fitted and the right length, they can be a good choice. The ideal length is mid-thigh, no matter how tall you are. Petites can wear shorts, but do know that they visually shorten the leg length.
Shorts need to fit at the waist (obviously) and in the hip/thigh area. If you're a larger lady, look for a looser cut, but not wide-leg. Thin ladies can experiment more, but I think the simplest cut and style is universally good.
There is some controversy over whether shorts can be appropriately worn with high heels. If it's a pump, then absolutely not. If it's a wedge, high sandal, or espadrille, that's ok. Flat shoes/sandals/loafers always look right with shorts, but save the sneakers for exercising.
Shorts should be considered casual attire and never worn to the office. Yes, short suits exist, but I wouldn't recommend it, particularly if you want to be taken seriously in a corporate environment.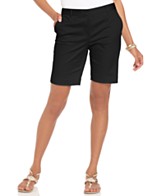 Most Flattering:
Flat-front, medium length, fitted but not tight. Black is the most versatile. I also love white. Don't be afraid to try other colors, but I suggest sticking with darker shades on the bottom. A delicate print, like a polka dot, is ok, but use discretion on prints.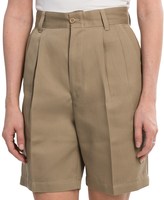 Least Flattering:
Pleated, khaki nightmares that add nothing but pounds. I refer to these as the "L.L. Bean Look," since it's always featured in their catalog. While I adore Bean boots, their clothes leave a lot to be desired.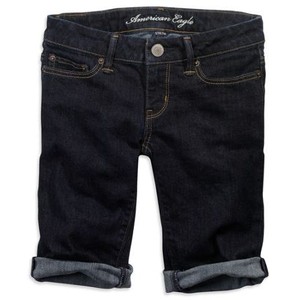 Denim:
These can be a cute choice. The same advice applies to denim shorts that applies to jeans. Cuffed shorts can be super. Fringe is acceptable for cut-offs, but not if it's ragged.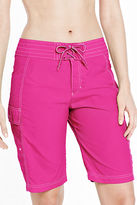 Board:
Long, loose fabric shorts meant to be worn at the beach or while exercising/lounging, period. Often made of bad, scratchy synthetics. Some board shorts are also cargo shorts; the difference is determined by the fabric.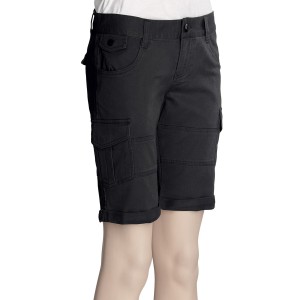 Cargo:
A style fit only for the most relaxed occasions. Pick a style that falls above the knee. Never a good choice for larger ladies/pear shapes, due to the added bulk from pockets. Avoid the type with a bottom drawstring. Straight leg skinnies with flat pockets are ideal.
When shorts go wrong: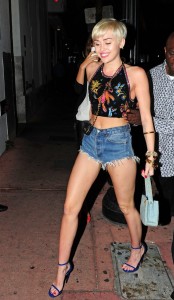 Booty Shorts/Daisy Dukes –  Unless you want to be mistaken for Miley Cyrus, I'd leave it alone. These are too provocative for any age, but if you're wearing them over 30, it's truly tragic! Under no circumstances should booty shorts be paired with a halter top and high heels. You're not cruising the boulevard…
Long Short/High Sock –  Long shorts plus high boots equals a grunge nightmare. A related look is the Bermuda short/knee sock disaster. I used to see older folks try to rock this look in the Bahamas when I was little. Even at 7, I knew this would never be stylish! That look is a double loser, since it can be worn by both genders.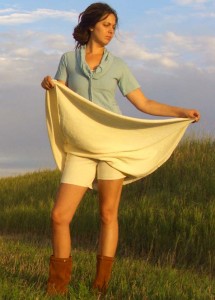 Skorts –  Also called culottes and split skirts, but I just call them wrong! What situation would ever call for a pair of shorts covered with a fabric band? None. Over-sized, sloppy, and downright hideous!