I am so excited to share the following guest post from Jonathan Greenstein. Mr. Greenstein is the leading authority on ancient Judaica and runs the country's only auction house that specializes in Jewish Art. As if that wasn't enough to keep him busy, he also runs Mercy Home Care and Medical Supply in Brooklyn.
Having both trained extensively in health administration and worked in the medical field, his position allows him to have a deep understanding of Jewish ethics in medicine.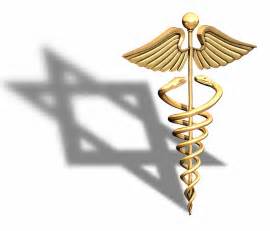 Grab any book on Jewish history—whether it concerns the snows we trekked through in Poland or the palm trees we laid under in Morocco—and you'll notice a very similar trend in the professions of our people. Money lenders were more or less specific to Europe. We were rarely accepted in the world of non-Jewish arts until Vaudeville in America. But almost universally, we were allowed to enter into the realms of medicine and healing. Jews have been devoted to medicine throughout the ages because it saves lives, yes, but there is more to it. I want to address some of the things that make medicine and Judaism click, beyond the typical "saving lives" saga.
In Renaissance Italy, a woman named Chana Ebrea, or Anna the Hebrew, constantly wrote to the noble women of Italy sending them her creams and lotions that would soothe the typical skin issues that naturally emerge in a Mediterranean Climate. She was known throughout northern Italian royal circles as a learned woman, whose products could make any elderly individual look as if they had gone through a reversed aging process. In Sara Reguer's book "The Most Tenacious of Minorities," you can read a letter from Anna the Hebrew to the Comtessa of Imola, where she not only gives detailed directions about how to apply her creams and powders, but also how they can go about paying her for future services. I think we found a Jewish Female doctor who does her own PR… in Renaissance Italy!
But the most interesting part of Chana Ebrea's story is that she was in the business of cosmetic medicine. Sure there were Jewish doctors throughout history who were saving lives, but I think that Chana's story proves that we have another reason for gravitating towards medicine. When I take off my CEO hat for Mercy Home Care and Medical Supply in Brooklyn, I usually put on my other hat as the CEO of J. Greenstein & Company auction house.
During my career I have seen some of the rarest pieces of Jewish Art pass through my auction house, and I've learned that Judaism is fundamentally committed to beauty at its core. Chana Ebrea's story shows that medicine not only saves lives, but it can enhance the quality of our lives. Our people have made medicine into an art. Jewish commitment to medicine shows that we not only care about living, but we care about living happily. None of her creams held the secret to everlasting life, but they made countless women happier and more confident when they went out in public.
The Rambam famously wrote that "when a man possesses a good, sound body that does not overpower him, he possesses a divine gift." Judaism is about understanding that every deed and every thought is either a step towards Hashem or away from him. The same goes for how we care for our body. The Rambam believed that we must have a "sound body" in order to ensure a sound neshama. In other words, our commitment to medicinal arts emerges from our spirituality. Imagine how many mitzvoth are impossible to perform if an individual is not healthy. Our religion acknowledges a unique relationship between health and serving G-d.
So beyond the tear-inducing "medicine saves lives" saga, we have two fundamental aspects of Judaism that tie our religion and our people so closely to medicine. We have the devotion not only to living, but to living well as seen in the work of Anna the Hebrew. And then the Rambam shows us that we need our health in order to perform mitzvoth—reminding us about the importance between sound minds, sound bodies, and sound neshamas. A combination of both principles, I believe, is important to understand any Jewish approach to medicine.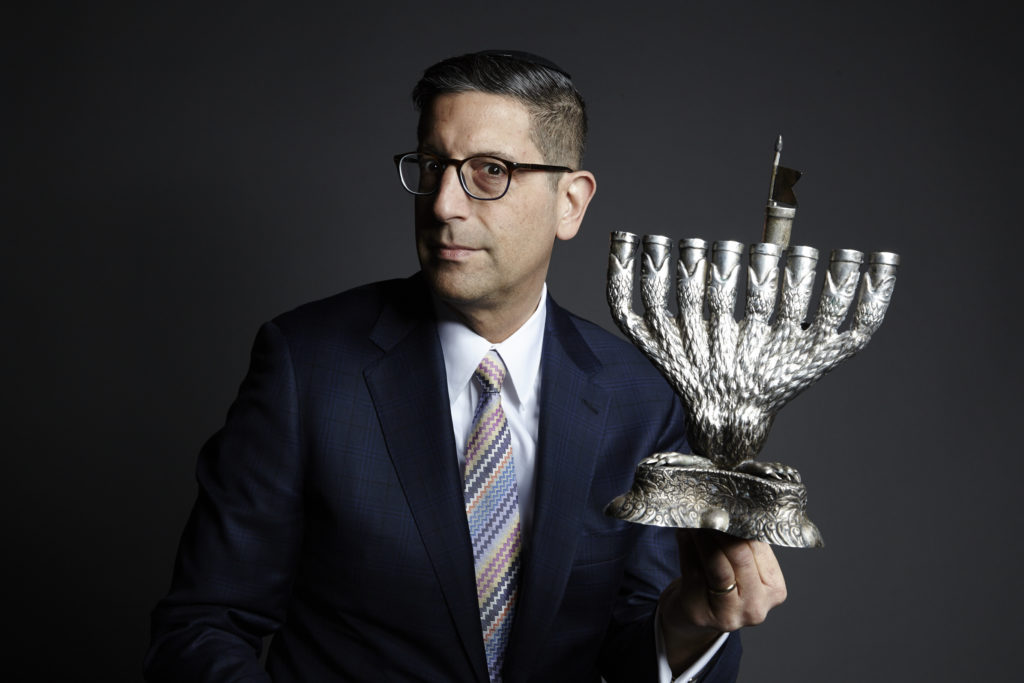 About the Author:
Jonathan Greenstein is the CEO of two unique businesses—Mercy Home Care and Medical Supply and J. Greenstein & Company. A leading expert in the Judaica field for over 30 years, Jonathan has been featured in numerous publications and appeared on CNN, NBC, and Fox News. He starred in his own TV show called Jewish Gilt on The Jewish Channel. He has a column in Reform magazine and has authored A Lost Art: Handmade Silver Kiddush Cups of Eastern Europe. Jonathan is a devoted husband and father of five children.