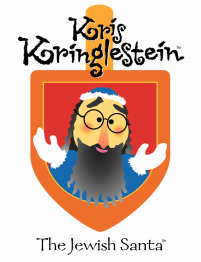 The month of December can be a challenging time for the Jewish community. All around us, we are inundated by decorated trees, flashy light displays, red-nosed reindeers, stuffed stockings, and everything else that goes along with Christmas.
As a young girl, growing up in an area with a micro sized Jewish population, I always felt left out of the fun. I didn't understand why I couldn't have the things that my friends looked forward to and it made me sad. Yes, we had Hanukkah, of course, but it's definitely not the same. Christmas is a major event while Hanukkah is actually a minor one. Only because of its proximity to Christmas has it taken on such significance, especially here in America. A menorah and some dreidels are a great start, but we need more, and in recent years, we are getting it, bit by bit.
Still, Hanukkah decorations and toys can be difficult to find, and what is available doesn't always compete with the enormous range of Christmas goodies on the market. Mensch on a Bench has been a wonderful substitute for the Elf on a Shelf craze, which is awesome. Having that option is so important! Instead of being denied the experience altogether, we can delight in products that honor tradition while allowing us to partake in modern festivities.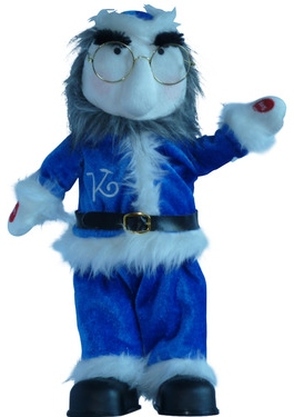 Now, with the remarkable invention of Kris Kringlestein, the Jewish community has their own Santa! This adorable blue and white gem dances and sings in "Yinglish" (a combo of Yiddish and English) that will provide unlimited joy to those who are young and the young at heart. I think he's the cutest and most clever thing ever! (Bonus points for the glasses and yarmulke.)
Some purists may claim that Jews should not play with a Santa at all, but I disagree. Instead of pretending this stuff isn't cool, we need to create our own versions. And, let us not forget, that 70% of our community is intermarried and those folks are extremely torn in this regard. By gifting someone a Kris Kringlestein, that conflict is eliminated completely.
Want your very own Kris Kringlestein for Hanukkah? One lucky person will win! Enter the giveaway thru 12/15 and he could be yours.