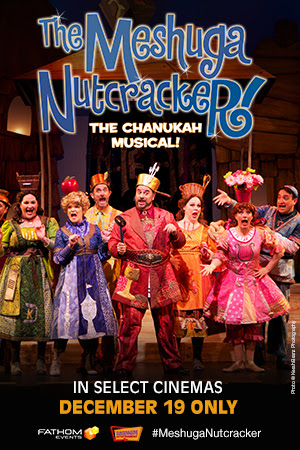 What do you get when you combine Hanukkah with a classic ballet? A new family-friendly movie called "The Meshuga Nutcracker!"
Here's some info from the website:
"The Meshuga Nutcracker!" is a full-length musical comedy that showcases eight stories that pay tribute to the first celebration of Hanukkah in the new state of Israel. It features the wonderfully silly sensibilities of the folklore of Chelm (a fictional town of fools) underscored by an invigorating Klezmer-ized orchestration of Tchaikovsky's "Nutcracker Suite," including original lyrics.
"Judah Maccabee's triumphant saga and accounts of perseverance during the Holocaust emerge with a genuine sense of wonder as the Chelmniks pay tribute to the holiday. Add in dancing dreidels, singing sufganiot, and surprise guest stars and you have the perfect recipe for a holiday outing.
"It's a show that's really never been done before," says Susan Gundunas, one of the stars of the ensemble cast. "Not just because there's finally a big, beautiful show about Hanukkah in the same way there are big, beautiful shows celebrating Christmas, but also because the cast is singing an amazing challenging score that was originally intended for musical instruments. We get to sing the piccolo line and clarinet line of melodies you've had in your head forever but that have been wordless for hundreds of years. It's a real treat to sing such melodious, grand music."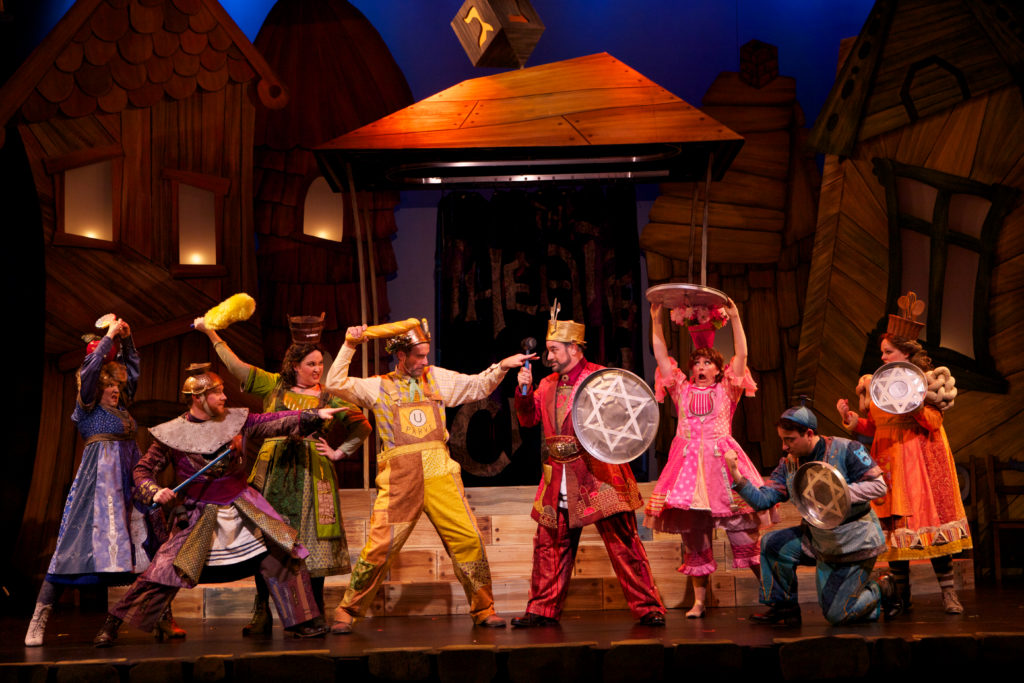 The film is set to debut in movie theatres nationwide on December 19. I have always loved watching The Nutcracker ballet on TV every winter and I'm really curious to see what a Jewish version would look like. Very intriguing…