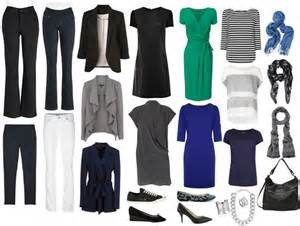 Is there a difference between dressing modestly and being a hopeless Prairie Muffin? (Absolutely, just look at the examples above!) While it's true that many modest clothes are horribly unattractive, the right ones are well-cut, well-made, and always in style. Personally, I want to be fashionable but I don't want to dress provocatively—modest, not frumpy.
Can't tell the difference? You may be frumpy if you regularly commit these fashion sins:
1. Hem & Necklines
Midi and Maxi skirts, I'm talking about you! Seriously, unless you have insanely long, toned legs, don't wear a skirt that stops at the largest part of the calf (midi) or goes down to the floor and visually shortens you (maxi).
I'm not saying all long skirts are terrible. I have a couple Maxis that I wear in the summertime because the fabric is so light and breathable, but I'm careful. Look for solid colors or vertical stripes only and don't even think about wearing a horizontal maxi or a long denim skirt!
When it comes to necklines, a V-neck (not too low) is so much more flattering than a high crew. Same goes for overly full turtlenecks and cowls.
2. Proportion
Sometimes it's not the top or bottom that are frumpy, but how we combine them. Try to only wear 1 voluminous piece at a time, meaning if you wear a flowy blouse, pair it with skinny jean. Want to try a puffy, pleated skirt? Add a slim-fitting sweater.
3. Oversize & Boxy
Many ladies, especially ones that are plus sized, tend to wear clothes that are way too big. These garments are cut like a huge square, with no indent that follows a woman's body. No matter how overweight you may be, look for clothes that fit right. Anything baggy will just look sloppy and old. The lady pictured here is larger, but her dress is belted/slim and she looks beautiful!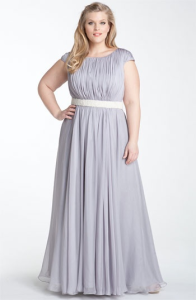 4. Old Lady Accessories
Glasses – If you wear glasses like I do, pay careful attention to the frame. Find a complimentary shape, size & color. Yes, big black hipster glasses are popular, but they don't flatter most people.
Clunky shoes – One doesn't have to wear heels constantly to be stylish, but a flat should be selected carefully. Avoid anything clunky like clogs, Birkenstocks, Keds, etc.
Purses – Find a happy medium between a too-small clutch and the enormous totebag size many women drag around all day. Personally, I don't like bags on a long chain because they seem old fashioned to me.
Vests – When I was growing up, vests were everywhere. Why, I don't know, because they look terrible, especially if plaid or floral printed. Typically, vests are favored by large-busted women that are body conscious (I have an aunt who is like that and yes, she is still wearing vests to this day!) Instead of hiding, they actually make a bust look bigger, so please skip it.
5. "Mom" Pants
Super high-waisted, often pleated, and light colored, these pants are the worst! Whether it's a jean or a khaki, this style adds bulk to the tummy and the tush and never flattered anyone, at anytime, anywhere!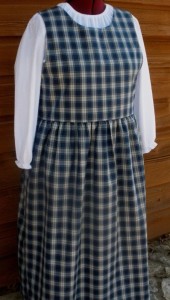 6. Jumpers aka "Frumpers"
Are there enough words in the English language to describe how bad jumpers are? I doubt it. Basically, it's like wearing a sack as a dress.
7. Maternity Clothes (when you're not pregnant)
Every mother understands this temptation: you're tired, you're out of shape, you have no time to shop. Seriously, the excuses go on and on and suddenly you find yourself with a 2-year-old and you're still sporting belly-band bottoms. Maternity clothes will never fit properly if you're not expecting (ok, they don't really look perfect then either, but you get my drift…)
8. Shopping at the Wrong Place
Most stores/sites have a reputation for a reason. Just as we shouldn't be shopping at Charlotte Russe and Limited Too, the "mature" women selection at places like Kohl's, Talbot's, Dress Barn, and Christopher & Banks can be frightening.
I like to shop for classic pieces in decent locations (Ann Taylor, Gap, Banana Republic) and I'm picky about color and cut. This black dress is something I'd buy in a second.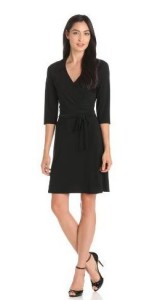 While it can be a challenge to find a happy medium between too risqué and granny wear, looking and feeling good is important and worth our effort.