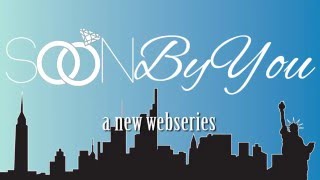 "Soon By You" is a new web series about six Modern Orthodox Jews living the single life in New York City (similar to a Jewish version of "Friends").
Newcomer Leah Gottfried, who helms the project, and her team of writers and actors have partnered with the Jewish Entertainment Network in Los Angeles and Shabbat.com to produce this delightful comedy.
The pilot episode "The Setup" has just been released on YouTube. The plot was pretty cute: David's train gets delayed on the way to a blind date, forcing him to sprint through the city. When he finally arrives, he sits down across from the wrong Sarah…or was she really the right one?
The episodes are short, around 15 minutes, so this will be an easy series to follow. Episode 2 is already in the works and I'm looking forward to it.