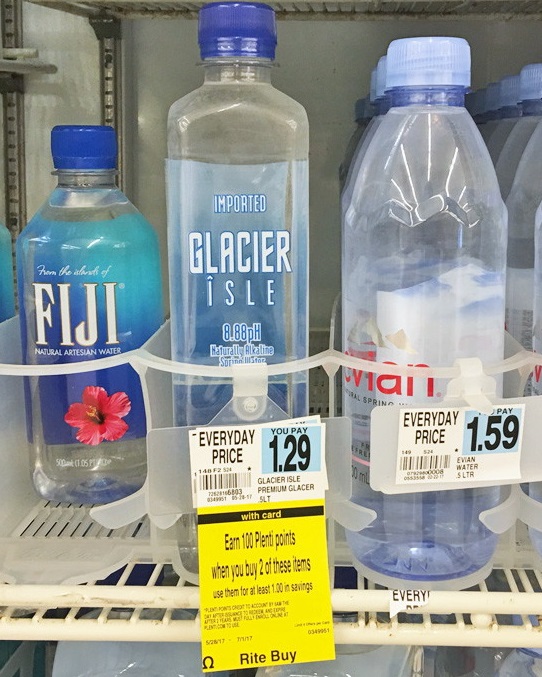 Welcome to another edition of Super Savings Saturday.
July already! Can you believe it? I have been having such a wonderful summer so far. Here in New England, it's a HHH (hazy, hot, and humid) day, but the weather's been decent overall. The bugs, however, are another story! It's been an endless battle with ants, flies, and bees.
This week was a good time for shopping. Everything I wanted was in stock and the deals were abundant.
Rite Aid:
8 Glacier Isle water bottles, sale price $0.50. Total: $4.00 plus $4.00 Plenti Points. (As you can see from the pic, they were mislabeled. They rang up just fine, though, proving you can't rely solely on the tag.)
Shaw's:
Caramel M&M's, regular price $1.00. Total: Free with MyMixx coupon.
Chloe's mango popsicles, regular price $3.49. Total: Free with MyMixx coupon.
1-lb box of strawberries, Total: $0.99 with MyMixx coupon.
1-lb container of deli potato salad, Total: $0.99 with MyMixx coupon. (This was the absolute worst potato salad I have ever eaten—dry, bland, and swimming in mayo! Never again…)
Target:
2 Maybelline Colossal mascaras, sale price $2.98. I used 2 $3.00 manufacturer's coupons. Total: Free!
3 Seventh Generation laundry detergents, regular price $2.99. Total: $8.97 plus $9.00 Checkout 51 rebate! (There was no restriction, so I bought the trial sized.)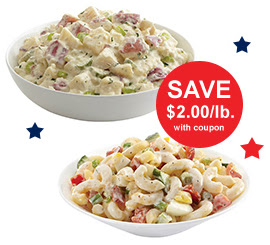 Have you used any coupons lately?