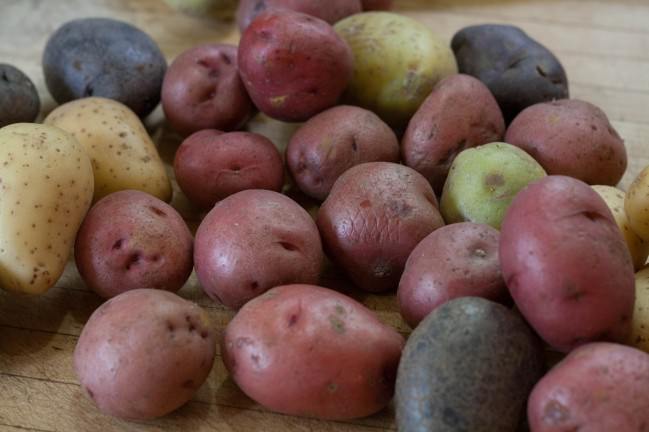 What better way to celebrate July 4 than by serving a bunch of Patriotic plates of red, white, and blue goodies! (I know some people think it's a little corny, but I personally can't get enough.) Our tentative plan—and I say tentative because it depends on the rain forecast—is to grill chicken, asparagus, and corn on the cob along with these yummy sides.
Red, White & Blue Fruit Salad:
This one is so simple it doesn't even need a recipe. Just mix 1 box of strawberries, 1 pint of blueberries, and 4 sliced bananas in a large bowl.
Red, White & Blue Potato Salad:
You know those cute little bags of tri-colored mini potatoes? Now is the time to use them. (Yes, they're overpriced, but I'll make an exception for a holiday). Aside from chopping, the effort is minimal, and everyone seems to universally enjoy it.
To make, you'll need:
3 lbs. potatoes
1 cup sour cream
1/2 cup mayo
1/4 cup vinegar (Plain or Apple Cider works best)
3 Tsp. Dijon mustard
1/2 cup chopped green onions
2 Tsp. sugar
salt/pepper to taste
Chop potatoes into small cubes, add to a pot of boiling water, then simmer for approximately 10 minutes. Drain in a colander and rinse well with cold water. Refrigerate until they are at least room temperature.
Combine all of the remaining ingredients in a large bowl to make the dressing. Add cooled potatoes and stir until totally blended.
Red, White & Blue Berries:
In addition to the plain fruit salad, I'm making these for the kids. The idea comes from The Sister's Café. Another super-simple one.
Dip whole strawberries in melted white chocolate, then coat with blue sprinkles.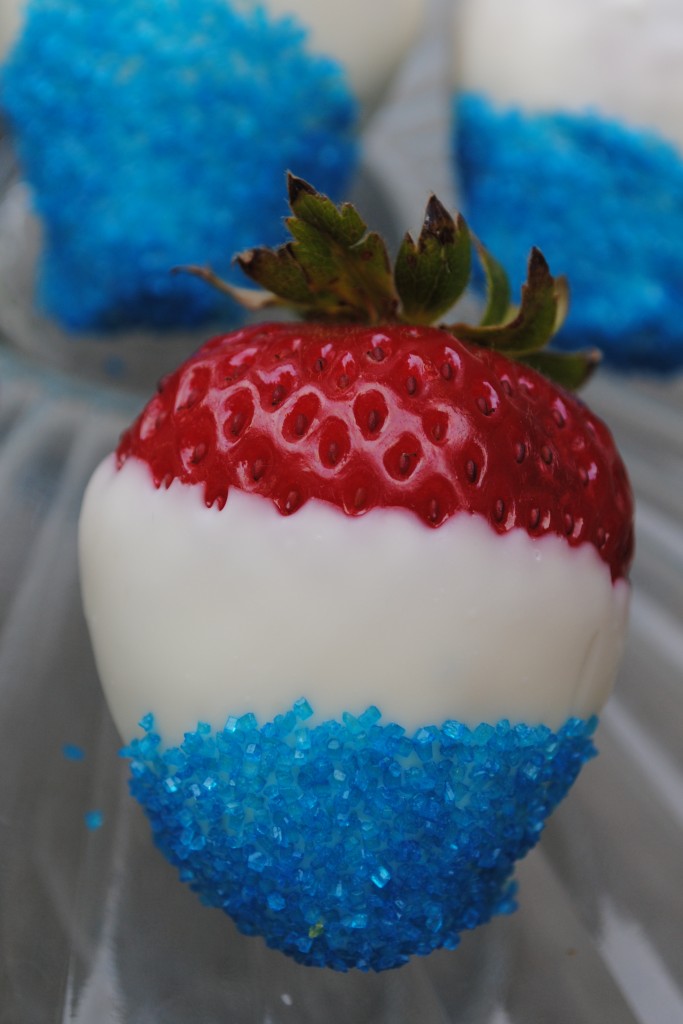 What's on your July 4 menu?